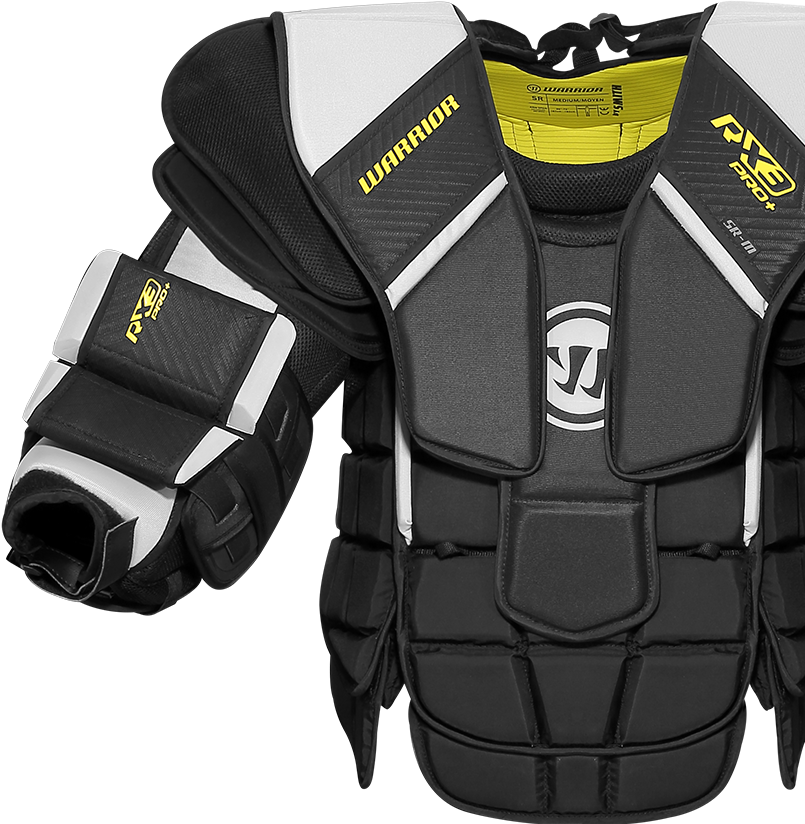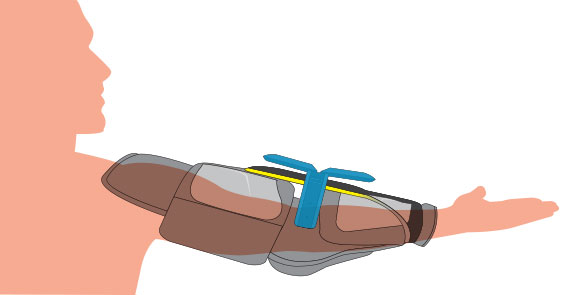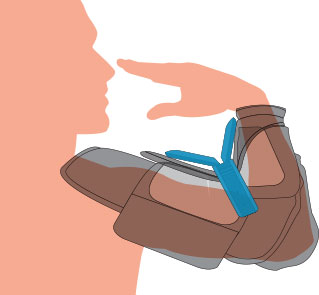 Axyflex System
Hypercomp cap with XFOAM reinforcement creates bridge preventing elbow floaters from contacting arm on heavy impacts.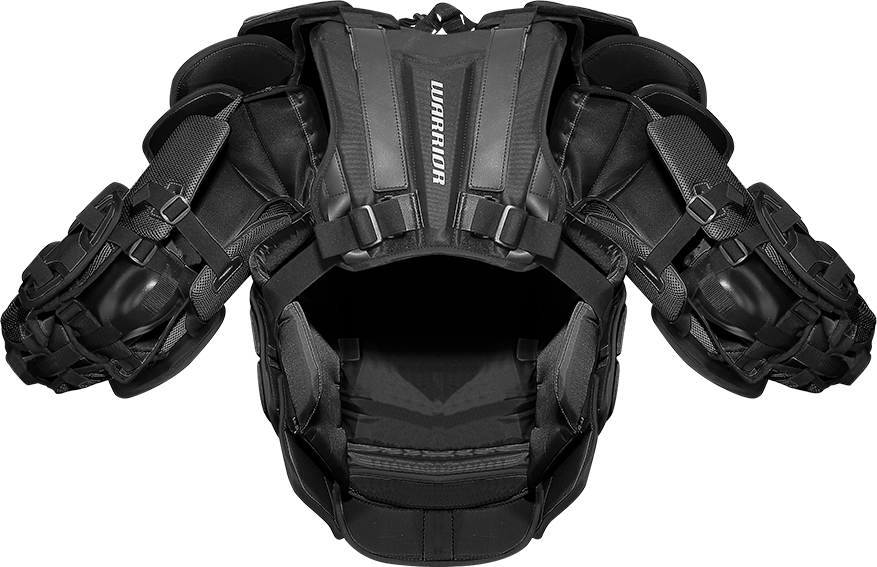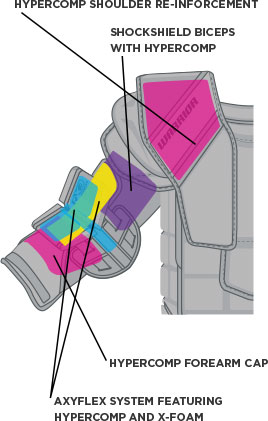 Hypercomp shoulder re-inforcement. Shockshield biceps with hypercomp. Axyflex system featuring hypercomp and x-foam. Hypercomp forearm cap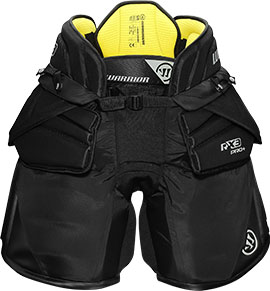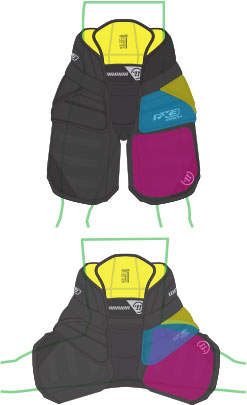 Internal Belt System
Provides snug, comfortable, easy to sdjust fit while allowing the external pant to fit looser for un-restricted mobility.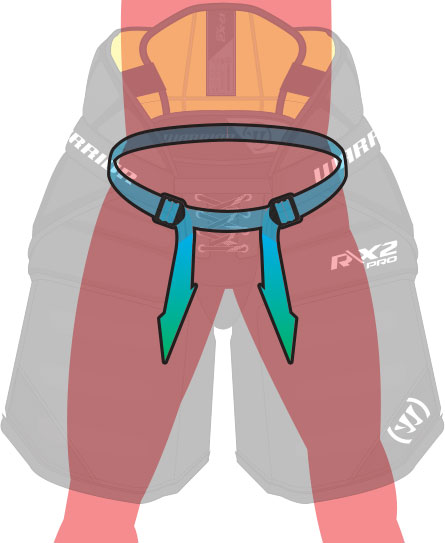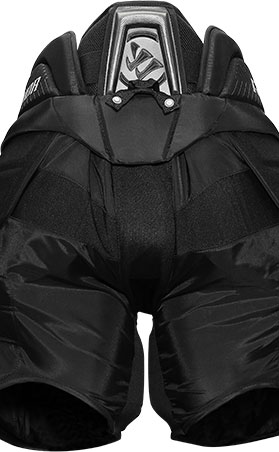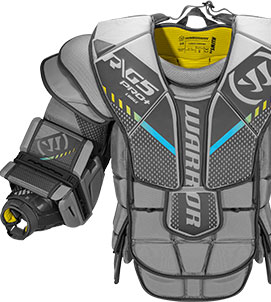 The Ritual G5 Pro+ Senior Goalie Chest & Arm Protector is designed to be highly adjustable to make any goaltender comfortable in this highly protective unit.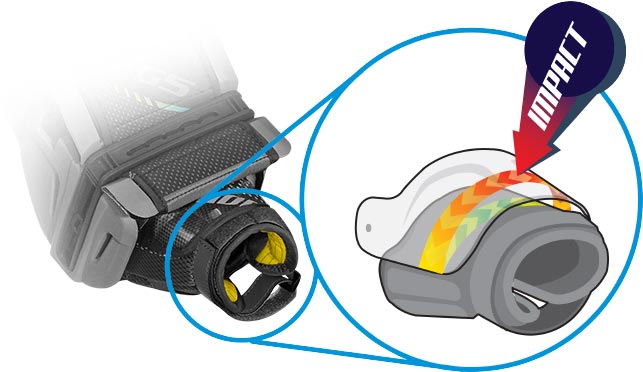 Shockshield
Function: Disperses the impact of the puck across the plastic cap and the trampoline liner
Benefit: Increases protection and comfort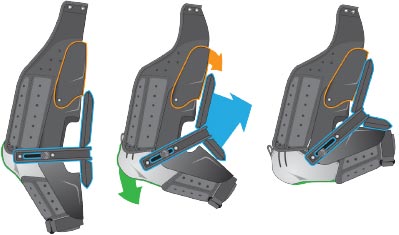 Axyflex
Function: Facilitates maximum range of motion while providing superior protection while acting as a hinge, allowing the elbow, forearm, bicep, and floater to move together.
Benefit: IIncreases protection, mobility, and comfort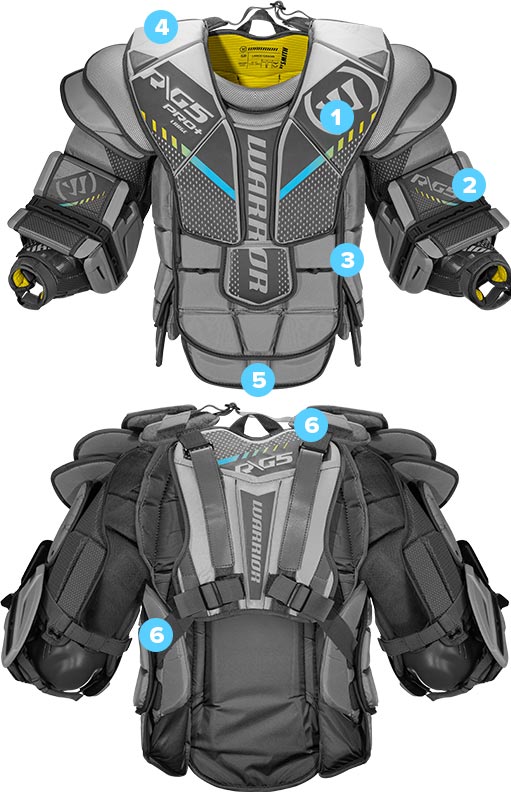 HyperComp inserts increase protection and stability in high impact zones.
AxyFlex & ShockShield arm design facilitates maximum range of motion and impact dispersion from puck impacts.
Additional rib protection for RVH saves.
Contoured shoulders for enhanced mobility.
Removable front/side length extensions allow custom fit and pant integration options.