CF 100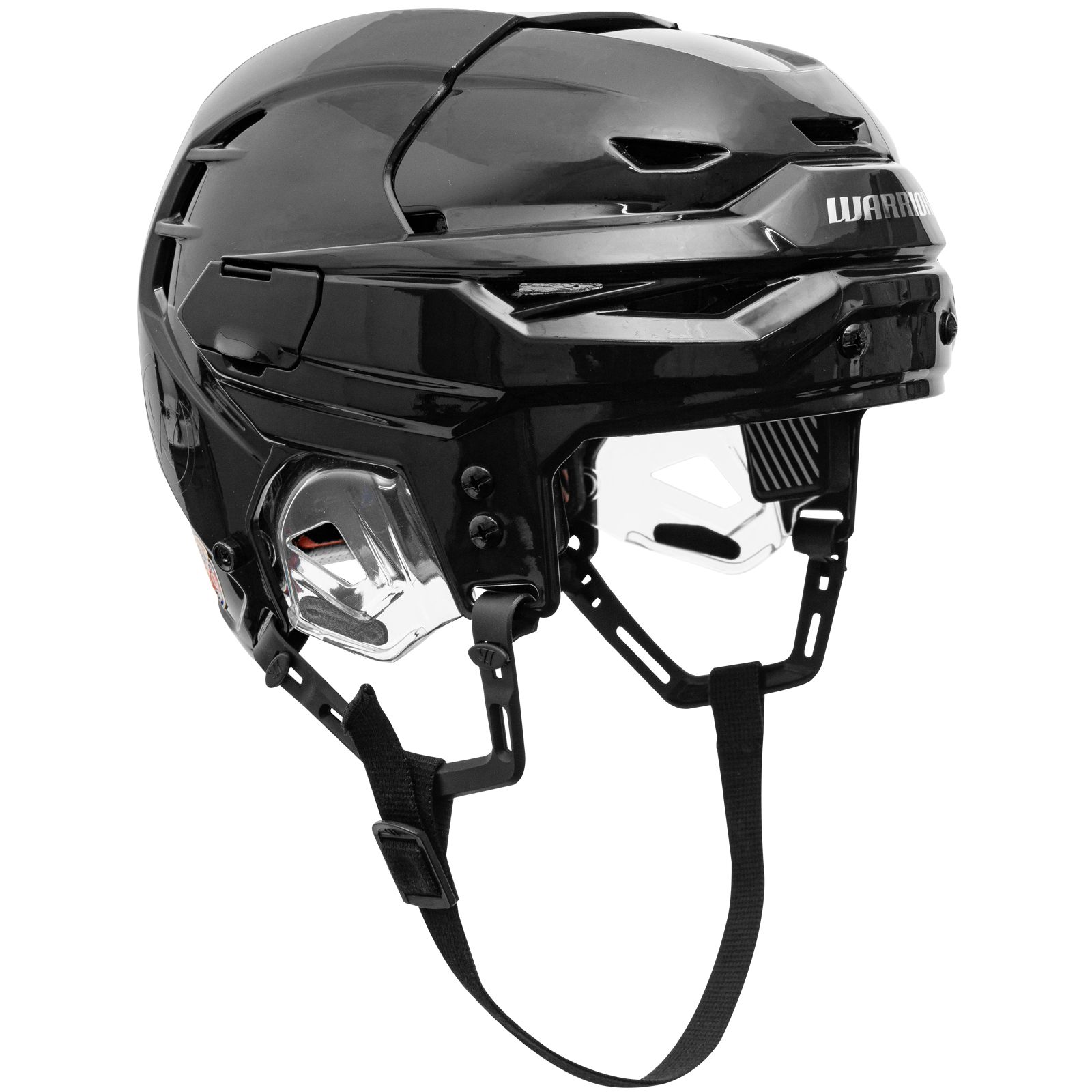 Features
CUSTOM FIT INSERTS | Heat moldable inserts in the front and back of the helmet allow for a custom fit for each individual player, providing the perfect fit no matter the head shape. Dialing in the perfect fit is not just about comfort, it is also Step 1 in protection. The CF 100 is the ultimate combination of fit, comfort and protection.

LINER | EPP liner is the foundation to providing lightweight protection against all impacts. IMPAX foam zones over the temples provide an additional level of protection against hits and other impacts.

SNAP FLAPS | Traditional tool-less adjustment system to properly fit the helmet, hassle free.

COOLING VENTS | Integrated within the helmet shell, our unique vent design directs air flow thru the helmet and around the player's head to help stay cool out on the ice.
INSERTS D'AJUSTEMENT PERSONNALISÉS | Les inserts thermoformables à l'avant et à l'arrière du casque permettent un ajustement personnalisé pour chaque joueur, quelle que soit la forme de sa tête. La mise au point d'un ajustement parfait n'est pas seulement une question de confort, c'est aussi l'étape 1 de la protection. Le CF 100 est la combinaison ultime d'ajustement, de confort et de protection.

DOUBLURE | La doublure en EPP est la base d'une protection légère contre tous les impacts. Les zones en mousse IMPAX situées au-dessus des tempes offrent un niveau de protection supplémentaire contre les coups et autres impacts.

SNAP FLAPS | Système traditionnel permettant un ajustement parfait sans tracas et sans l'aide d'outils.

COOLING VENTS | Les ports de ventilation intégrés à la coque dirigent un flux d'air à travers le casque, tout autour de la tête, pour rester bien au frais sur la glace.